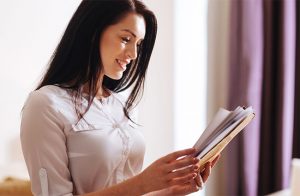 We've had many of customers ask us about direct mail lately.  Did you know that we are processing mail for our customers each and every week?
Direct mail is a great way to reach your customers in this age of 'digital fatigue'.  When email spam folders are overflowing and people can't keep up with their inboxes, they're actually reading their snail mail and it's getting results!  See this USPS article on the positive response Millenials give to direct mail.
We can handle every step of your mailing projects, from graphic design to printing to post office delivery.  We can use your mailing list or we can purchase one based on your criteria.  Whether you're sending postcards or customer statements, every step is managed by our expert team.
If you are looking for a great value in mailing, ask us about the 'Every Door Direct Mail' (EDDM) program from the USPS.  EDDM allows you to reach every address in a specified area with a postage rate lower than bulk mail.  The features of EDDM are perfect for businesses trying to reach a large number of homeowners.  If you are a landscaper, home improvement company, local insurance company, or restaurant, EDDM may be the best value in your marketing budget.
If you would like more information about our mailing services, please visit our Mailing Services page or contact us.  We're here to help!