How This Decision Reaches into the Wide Format World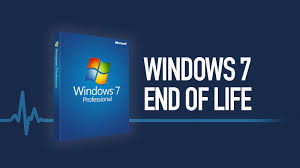 Microsoft officially announced that it will end Windows 7 support on January 14th, 2020. The operating system millions of users and businesses still rely on is about to reach its expiration date, or 'end of life'. Much like old milk in the fridge, keeping it around can create problems. In Windows terms, this involves stability issues, compatibility issues, and dangerous exploits leaving your systems (and all connected devices) vulnerable to attack.
So how does this affect wide format printing and scanning? Let us explain. Even though you need to upgrade to Windows 10, many of your older devices just aren't supported on the new operating system. This includes printers, scanners, and more. Businesses are being faced with the choice of upgrading to a safe and secure version of Windows, but having to buy new equipment… or keeping everything 'as is' and hoping it all holds together while increasing the risk of ransomware attacks every day.
If you have an older Canon printer or scanner, such as the CiC40 series scanners or M40 MFP series systems, you're already confirmed by Canon to be in this boat. Additional models and brands are also likely affected. The time to make the leap to Windows10 is now. With that, you might want to check on  your software and hardware compatibility.

This is also a good time to assess your company's needs. Take a look at your company growth plan. Where do you stand?  Do you want a comparable machine that has the same functionality, or is there an opportunity to increase your printing capabilities?  Are maintenance and down-time problems you have been having?  This is an opportunity to look for greater efficiency in your equipment.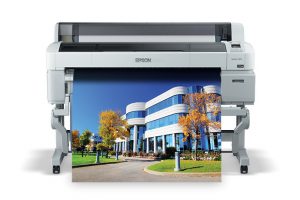 Need help making a decision? Contact the experts. Here at Minuteman Press, we are an authorized retailer for Epson & Canon printers, scanners and MFP (multi-function printer) systems, as well as WideTek scanners. Beyond that, we integrated New England Blueprint into our company. New England Blueprint has been specializing in engineering technologies since 1919. When it comes to large format printing and scanning, we've got you covered!
submitted by Brian Preston, our Wide Format Specialist