Because of nationwide employee shortages and material delays, THIS is the time to think about holiday gifting.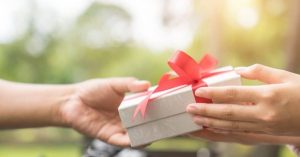 Waiting until the beginning of the holiday season will likely mean back-ordered items and delayed shipping. If you order now, you'll have a wider availability of products and colors.
We can add your name and logo to products ranging from lip balm to umbrellas…even snacks and chocolates! 

Some of our favorites this year are sustainable products and cozy items for the winter ahead.
We can help you find the right products for employees and customers alike.   If you're stuck finding the perfect gift for hard-to-shop-for family members, we can help with that too!  Our in-person customer service staff is here to help, or you can browse our online catalogs for promotional products and apparel.