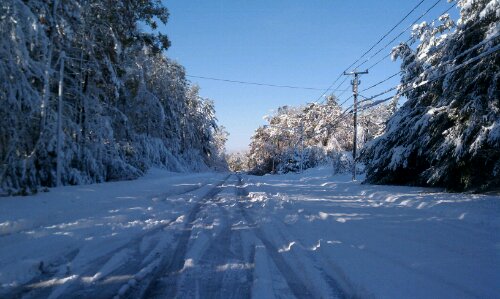 We hope that all of our customers and friends are safe after the wintery blast.  Due to the widespread power outage, we are CLOSED.
We do have access to email and limited access to phone calls ( through a call forwarding service).  We will be working closely with industry partners to produce a limited number of print jobs this week.  We expect to resume an aggressive production schedule as soon a power is restored.
For quotations, concerns, or to ask about an order, email Michael at info@mmpne.com.
Thank you for your understanding.